Description
Zinc EDTA or full name is Ethylenediaminetetraacetic acid is a micronutrient providing high quality zinc. Zinc is an important component that provides nutrients to the soil and helps plants grow and develop comprehensively.
Detailed product information Edta zinc
Product Name: Edta Zinc
Other names: zinc chelate, Zn chelate, EDTA Zn, trace zinc, Ethylenediaminetetraacetic acid.
Chemical formula: C10H12N2O8ZnNa2
Appearance: Dry fine powder, white color, quickly soluble in water.
Purity: 99.97%
Content: 15% zinc
Molecular Mass: 399.6
pH: 6 – 7
Packing: 25 kg bag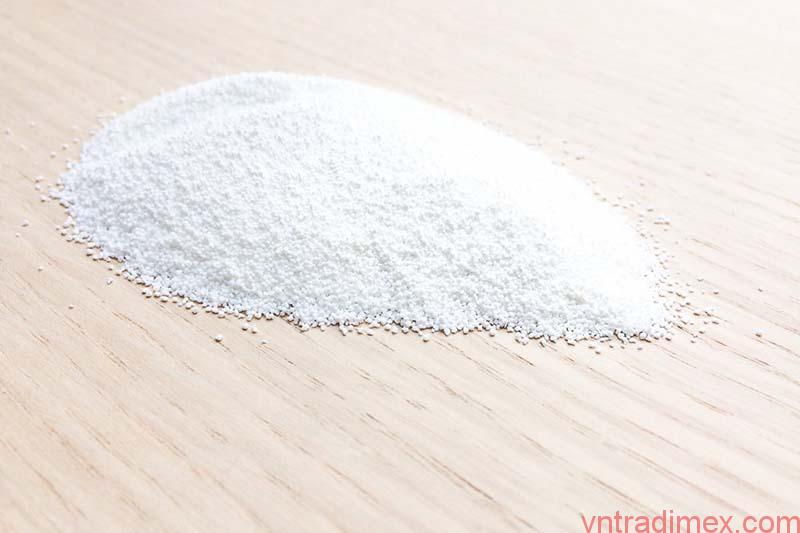 Product appearance Edta Zinc
Application of EDTA Zn
- Zinc EDTA is used as a fertilizer to provide quality micronutrients for plants. Zinc is an important nutrient element for plant growth and development. Zinc is a prerequisite for chemical reactions in plants to take place. It is a major component of important enzymes such as metallo-enzyme-carbonic acid, anhydrasase, anxohol dehydrogenasease. In addition, zinc also participates in the synthesis of proteins and DNA to increase product quality.
– EDTA Zn is in the form of min powder, quickly soluble in water, easily absorbed by plants. EDTA Zinc can be applied foliar and root. Thanks to that, plants can absorb it comprehensively and quickly.
Zinc helps plants increase the ability to absorb phosphorus and nitrogen.
Zinc chelate plays an important role in the entire process of photosynthesis, protein synthesis, sugar formation, production and seed production to help plants grow and develop well.
Chelate Zn helps to increase yield and quality of crops. Zinc helps to make the fruit sweeter, the seeds and the protein content in the seeds higher. According to a study by the International Zinc Association IZA, zinc has the third most important role after nitrogen and phosphorus affecting grain yield.
– Edta Zn helps plants to increase their resistance to adverse conditions such as weather and pests and diseases.
In addition, Zn chelate also helps to stabilize the pH of acidic soil.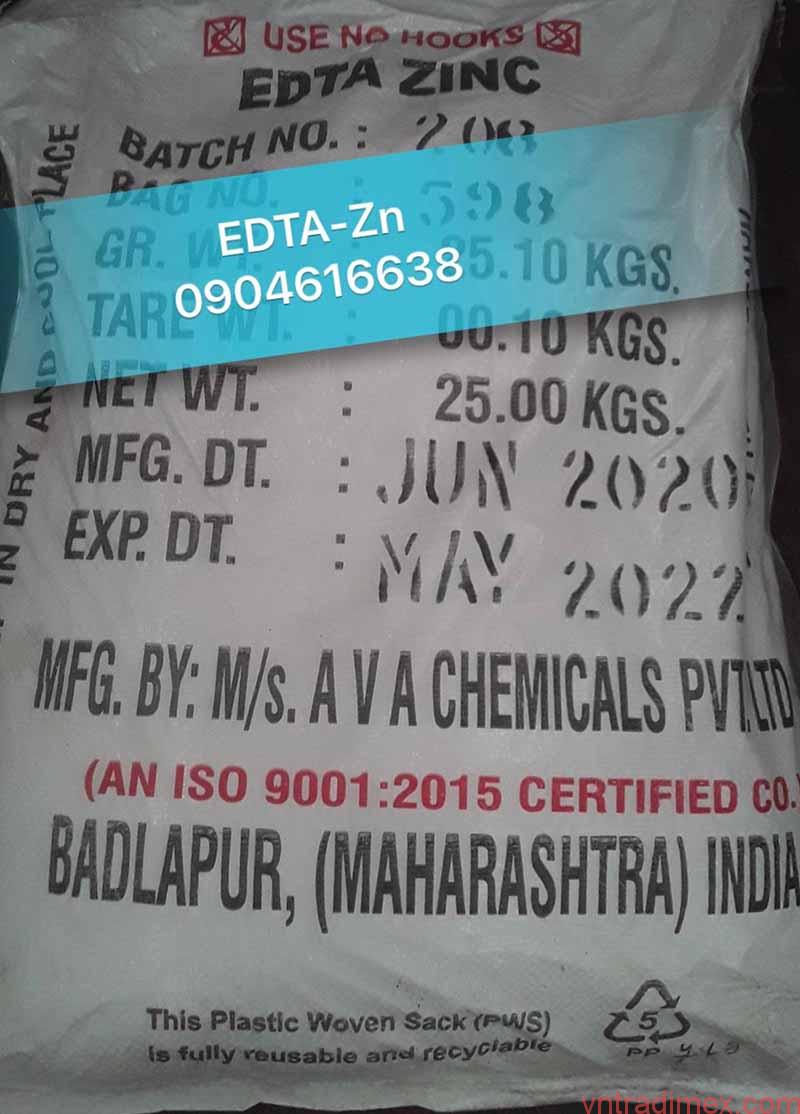 Micronutrients Edta Zinc – Chelate Zn
Methods of preservation
Store in a cool, dry place, away from direct sunlight.
Where to buy premium zinc Edta?
You are looking to buy edta chelate Zn but do not know any reputable establishment? Do you feel the scent when there are too many fakes, imitations, and poor quality products on the market? Is your pocket tight? Come to them tonight. VNT chemical company is the leading zinc Edta supplier today, with clear origin and inspection.
VNT Chemical is always proud of many years of experience and has a team of enthusiastic and experienced staff. The staff is always available 24/7 to answer all questions as well as provide detailed advice on products for customers. VNT chemicals always satisfy all customers even the most fastidious.
Contact us for detailed advice and to receive many attractive offers.
Rating Edta zinc – zinc chelate (edta Zn) – High quality zinc micronutrient fertilizer
Filter by:
All
5 Star
4 Star
3 Star
2 Star
1 Star
There are pictures (

0

)